Events
UPCOMING
VIVID Festival of Light, Music and Ideas, 107 Projects, 107 Redfern St, Redfern, Friday 8/6/18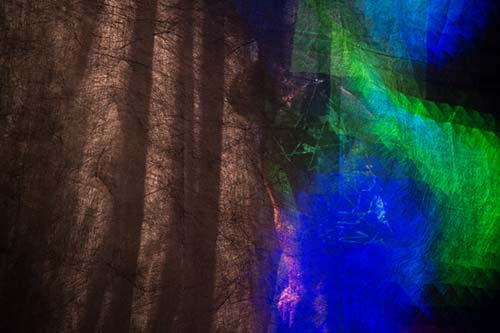 SELECTED PAST EVENTS & PERFORMANCES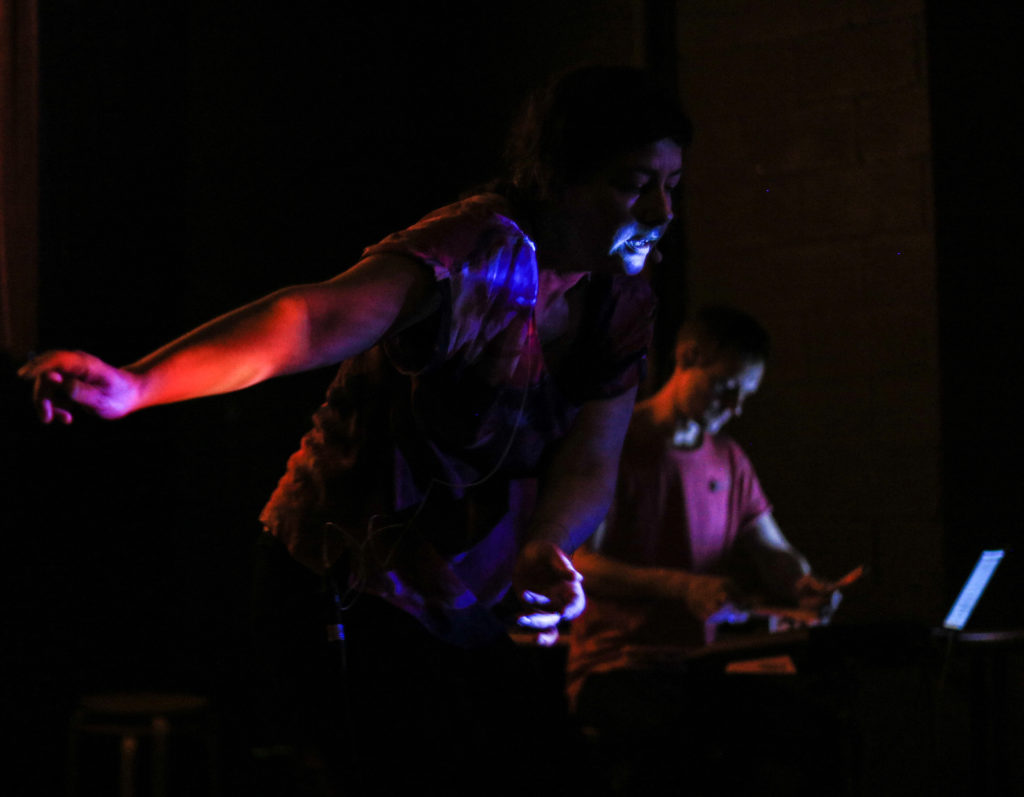 Electrofringe EF17 Art+Tech Showcase,107 Projects, Redfern, Saturday 4/11/17
PopCAANZ 8th International Conference, College of Creative Arts, Massey University, Wellington, New Zealand, 10 July 2017 (Presentation)
Electrofringe – Festival Showcase, 28/11/15
Australasian Computer Music Conference (ACMC2015) – University of Technology Sydney, 18 – 21/11/15
Beams Arts Festival – Chippendale, Sydney, NSW 19/9/15
"Music and Media" – Newcastle Conservatorium, University of Newcastle, NSW 5/9/15
Art.CHI2015, 18-19/4/15, Seoul, Korea – Catalogue accompanying a workshop and exhibition of interactive media works at CHI 2015, bringing together researchers and practitioners in the field of human computer interaction (HCI):
New Psycle – NYE Outdoor Festival 31/12/14, Upper Colo, NSW
Bodyscapes. Sydney Fringe Festival. PACT Theatre, Erskineville | 26/9/14 – 27/9/14.
BEAMS arts festival – Chippendale's laneways. Sydney. 20 September.
MOCO 2014 International Workshop on Movement and Computing | 16 – 17/6/14 | Ircam, Paris, France
NIME 2014 New Interfaces for Musical Expression | 30/6/14 -1/7 /14 | Goldsmiths, University of London, UK
Electrolapse BYOB (Bring Your Own Beamer) – Vivid Festival 2014: 31/5/14 and 1 /6/14
Museum of Contemporary Art (MCA) Sydney – Art Bar, 28/2/14
'diffuse' CONCERT  24/1013, Bon Marche Studio
University of Technology, Sydney
Generative Processes, Feedback, Gestural Processing, Oboe and Interactive performance systems
2013 FASS Research Student Conference: Mindfulness: 15-16/11/13, University of Technology, Sydney
Electrofringe 2013 Showcase, 6/10/13, THIS IS NOT ART Festival, Newcastle, NSW
El Rocco, Potts Point, 24/7/13
9th ACM Creativity and Cognition Conference, Eugene Goosens Hall at the ABC Ultimo Centre, Sydney, 19/6/13
International Space Time Concerto Competition 2012, Newcastle Conservatorium, 2/12/12
Australian Computer Music Conference (ACMC 2012), Brisbane, Artist Talk, 12-15 July 2012
UTS Diffuse Season 2: Interaction – exploring interactive systems, digital instruments, visualisation and sonification, featuring Andrew Johnston, Jon Drummond, Linda Walsh, Samuel Ferguson and Mary Mainsbridge, 14/6/12
Festival of Flight, Flight Lounge, Stanwell Park, 13/11/11
Audiovisual performance, Return Flight Exhibition, Salmagundi Studios, Arncliffe, 9/7/11
Electrofringe 2010, Audio Production with Ardour – A workshop covering recording, mixing and mastering using open source audio program, Ardour. Presented by Ardour developer and producer, Nick Mainsbridge, in association with Mary Budimir.
VIVID Festival Sydney 2009 – The future of art and technology – A forum discussing, amongst other things, Nick Mainsbridge's work on the TUIO-based Ardour controller.
Sydney Conservatorium of Music 2009 – "Controlling Ardour with your body," Lecture by Nick Mainsbridge
Peats Ridge Festival January 1 2009, Land of Hopeless Utopians Dome
Art Groupie Exhibition – 22 – 28 September Tap Gallery, Darlinghurst
Underbelly Public Arts Lab & Festival 2008, July 3 – 13
Deprogram @ the Tap Gallery > Deprogram Video Exhibition & TAP Gallery, Darlinghurst; 5-11 May 08
Performances: Launch Party – 7 May
Closing Party – 11 May
Linux Conference Australia Multimedia 28 Jan – 2 Feb 08 UNSW Roundhouse
Bleepfest -Institute of Contemporary Arts, London, 7/10/06
BZoom Festival – Brno, Czech Republic, Talk on Ardour & and the other open source music production tools, 11/10/06
BZoom Festival – Brno, Czech Republic, Kabinet Múz, Performance, 12/10/06
Club Fleda – Brno, Czech Republic, 13/10/06
Mersey Club – Brno, Czech Republic, 14/10/06
Perpetuum Music Club – Brno, 17/10/06
Brno Circuit Day – Brno, Czech Republic, 21/10/06
Kulturrampe – Krefeld, Germany; 25 October 2006
Electrofringe Festival, Newcastle 1/10/06
The Great Escape Festival, Newington Armory, 16/4/06
Open Source Audio Panel; Playhouse Theatrette, Newcastle, 3/10/05
Electrofringe and Sound Summitt Showcase Gig; Newcastle Leagues Club, 1/10/05
Clan Analogue; REVENGE OF THE SYNTH @ The Mandarin Club, Sydney, 11/8/05
Club Kooky @ Club 77 19/6/05
Annandale Hotel 18/5/05 with Metal Dog and the Werewolves
Bob Moog's Birthday @ the Hopetoun Hotel, Surry Hills, Sydney, 22/5/05
Events Galleria: PULSE Pine Street Gallery, Chippendale, Sydney 28/4/05
Linux Audio Mini-Conf @ LCA 2005 @ TOAST Cafe & Bar, Canberra
Regrowth – 3 Day Revegetation, Music & Arts Festival, 12/3/05
Amalgamate, New Years Eve, Clan Analogue stage, 4 sound systems, free inner city warehouse party, 04/05
NatureofWood Warehouse Party, Alexandria, 11/12/04
Electrofringe 2004, Newcastle "Spidergrind" @ Quantacrib, This Is Not Art Festival. 1/10/04
Tamworth PCYC 20/9/04
CONSOLE: Manning Bar @ Sydney Uni, 27/8/04
Circuits Du Soleil @ Newtown RSL, 16/7/04
HOWLfest @ the Gateway Hotel, Newcastle, 29/1/04
Clarence Hotel – Bailey's Bar @ Petersham, 30/1/04
LADYfest Electro Closing Night Party @ Phoenix Bar, Melbourne, Sunday 23/11/03
Beat-Route Records Label Launch @ The Transit Lounge, Metro Theatre Sydney, Saturday 8/11/03
HOWLfest Fundraiser @ Cambridge Hotel, Newcastle, 9/8/03
DEPROGRAM MELBOURNE ALBUM LAUNCH @ Pony Club, Melbourne: 8/7/03
ACE Morning Bar @ Brunswick, Melbourne, 9/7/03
E55 Internet Cafe @ 55 Elizabeth St, Melbourne, 10/7/03
Clan Analogue Jam Night @ Bat and Ball Hotel, Surry Hills- Various artists, 30/5/03
DROP Night – Deprogram Album Launch. 1/5/03
LOGIC Workshop @ HOWLfest – Newcastle Women's Festival 1/2/03
DROP @ The Dendy Martin Place, Sydney 26/1/02
EXODUS Cyber Tribal Art & Music Festival @ Tenterfield near Byron Bay 1/1/02
SENSORY 5 @ Wood St Warehouse, Newcastle 12/1/02
ELIXIR Festival @ Central Coast, NSW 1/12/01
ELECTROFRINGE Festival @ Newcastle 28/9/01
POHODA Festival @ Trencin, Slovakia 21/6/01
Roxy, Prague 7/6/01